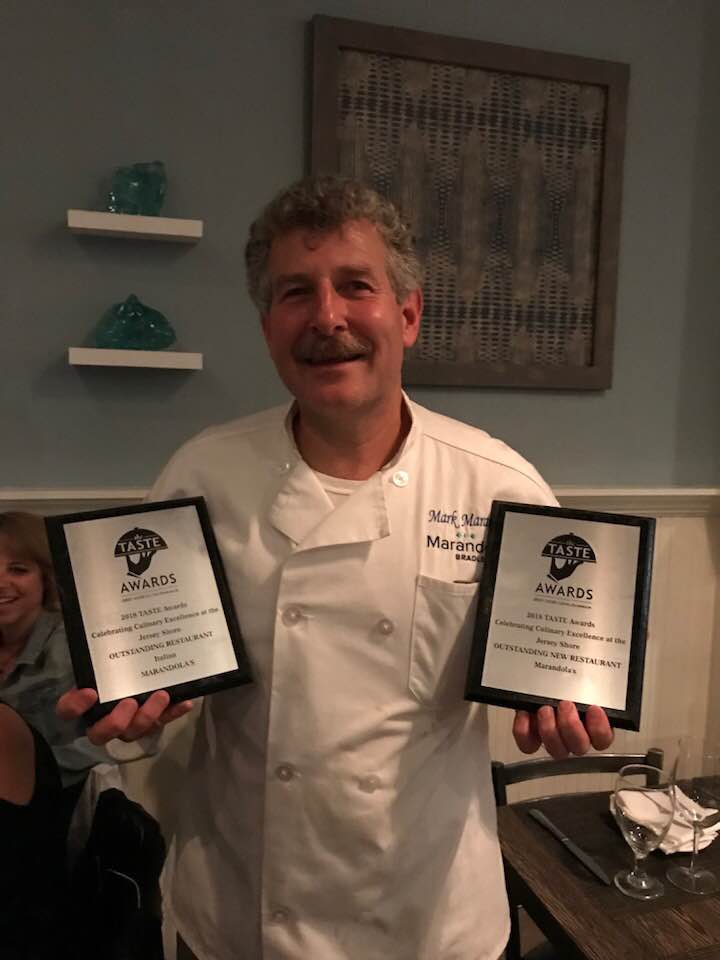 When Mark Marandola started working at the famed Maxwell's Plum in Manhattan, he realized that he belonged in the culinary world.  Mark attended the Culinary Institute of America , and graduated in 1991.  In the following years, he visited the Culinary Institute of America in Napa, California to study modern American charcuterie.  Mark has extensive experience in both front and back of house, working in restaurants in New Jersey, Manhattan and Long Island.
For over 20 years, he worked at Scalini Fedeli Restaurant in Chatham, New Jersey, which is consistently rated as one of the top Italian restaurants in New Jersey. In 2004 Mark opened Porto Leggero Restaurant, in Jersey City, New Jersey, with a group of partners.  The restaurant continues to be a successful part of the revitalization movement in the downtown business district.
Mark has travelled extensively throughout the United States and Europe, always bringing fresh ideas and inspiration to his work.  Now, he is fulfilling his life long dream of opening up his own restaurant.  Located at the Jersey Shore, Marandola's Restaurant is the culmination of that dream.
In May 2022, Marandolas was voted #17 in "New Jersey's 50 Greatest Italian Restaurants" by nj.com